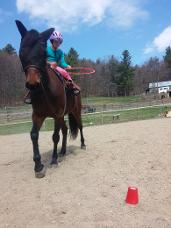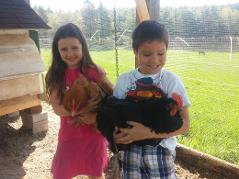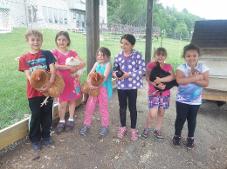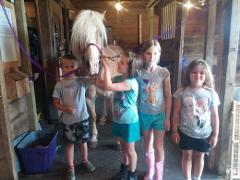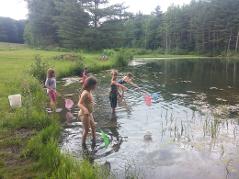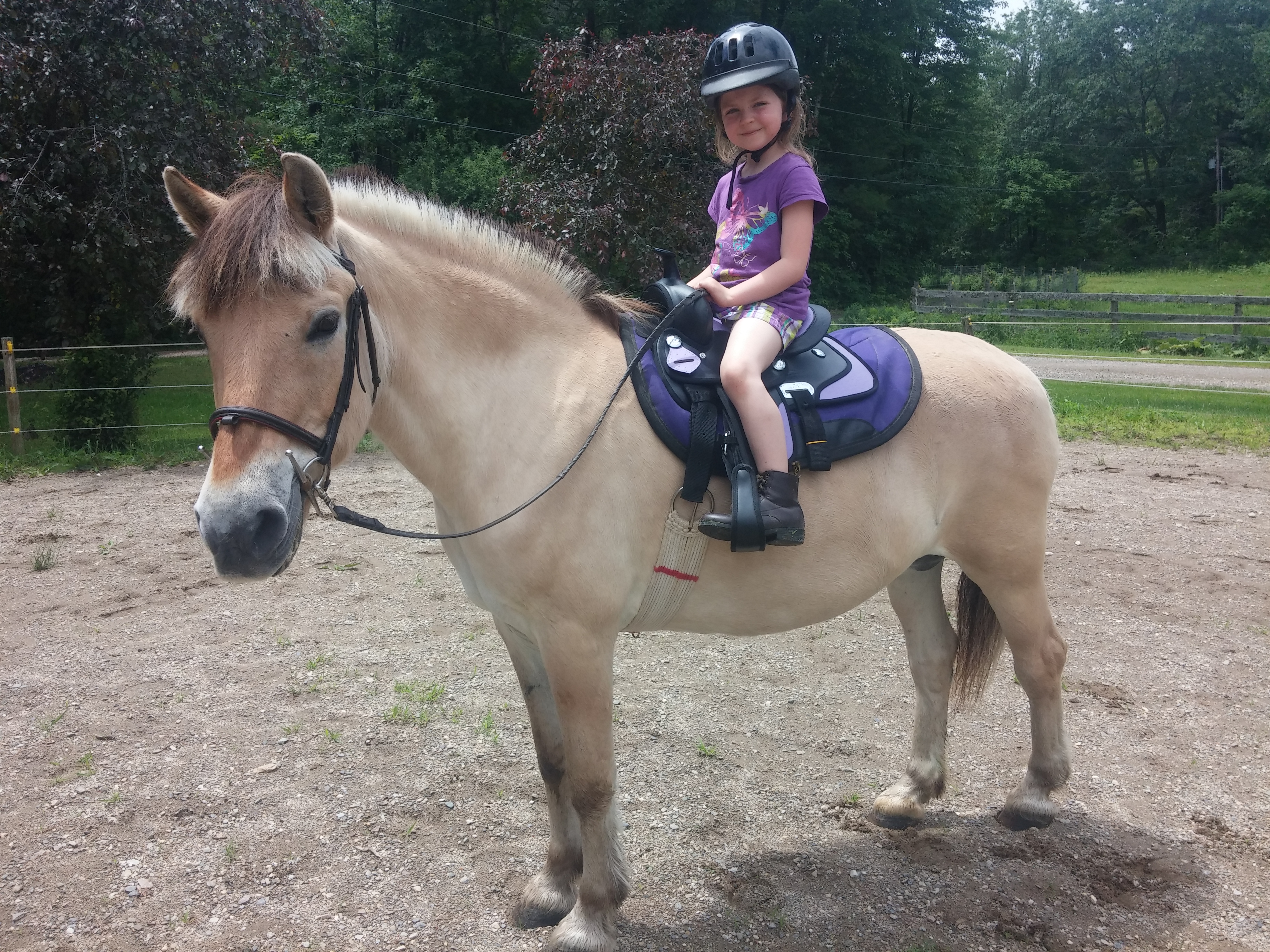 After School Camp
Every Monday and Wednesday August-Nov 1 we offer camp for kids of all ages. Hours are 3:30-5:30 and overlap with our afterschool care for children not riding (bus comes to the farm from MCS). Cost is $25/day or $40/week for both Monday and Wednesday sessions. Camp includes bringing horses in, grooming, tacking up and riding, feeding, and doing water checks. On days where weather doesn't allow riding, we will muck stalls and do longer art projects. For severe weather, we will be in the residential house where it's warm or you may choose to have children ride home on their own bus.
If attending camp, children should pack a snack and make sure to have footwear with heels and WARM clothing (such as galoshes, paddock boots, cowboy boots, etc), hats/gloves (mittens only if pinkie finger is free...such as riding mittens), and long pants). Snow pants are allowed if they aren't slippery materials. Any questions? Just email or call!
Child Care and After School
See After School Riding Camp on Mon and Wed if looking to add riding. This is different than child care which doesn't involve riding.
Children arrive by bus at 3:30sh (Yellow Route from Monkton Central) or may be dropped off after 3 Mon-Wed. Days vary from free play, activities, baking, arts and crafts, helping with horse chores, literature and occasional movies. Pick-up any time before 6pm for $20/day or add extended hours at babysitting cost of $10/hr.

Babysitting $10/hr in our home. Typical availability is copletely open. Overnights available $80 for 6pm-9am.

Summer Camps, Hooray!
It's that time of year again. Camp sizes will be very small so we apologize if the session you want is full. Email for a wait-list or try one of our private lessons instead. Hours will be 9am-2pm though extended hours are available for working parents! Possible drop-off is also an option for up to 3 kids after all other camp kids are picked up.
Camps expose children to a variety of farm experiences from leading, grooming, feeding, and RIDING a horse to chasing chickens in the attempt to cuddle with one. We also have a pond the kids are allowed to interact with to swim, catch fish/tadpoles, or investigate the foliage around the pond. Each session will have horseshoe painting so the kids have a souvenir along with many other activities and games. Sessions are tailored to the specific children in each group. Sign up by emailing or by clicking the payment box below. Cash, checks, and credit cards are also accepted in person on the first day. We look forward to seeing you!
INTRO SESSION* FULL June 27-July 1 2016
SESSION A July 11-July 15 2016
SESSION B (2 Spots) July 25-July 29 2016
SESSION C (2 Spots) Aug 1 - Aug 5 2016
SESSION D NONE THIS SUMMER

*Our Intro Session is the first week of camp when horses are getting used to routines and I'm tweaking my schedule to fit activities. Most kids still have post-school activities so it's perfect for little tykes. We will also be taking lots of pictures to update our website! To compensate for photography, we offer this camp at a reduced price for full enrollment. You must be okay with photos being posted online to join this session of camp.
Intro Session-FULL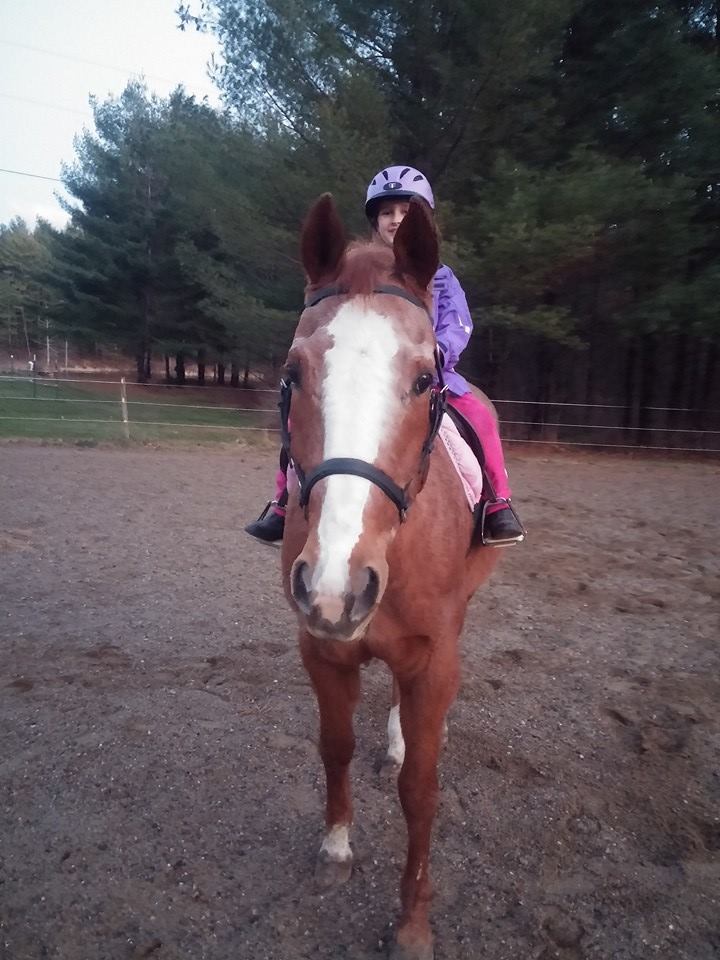 $ 150 USD
Session A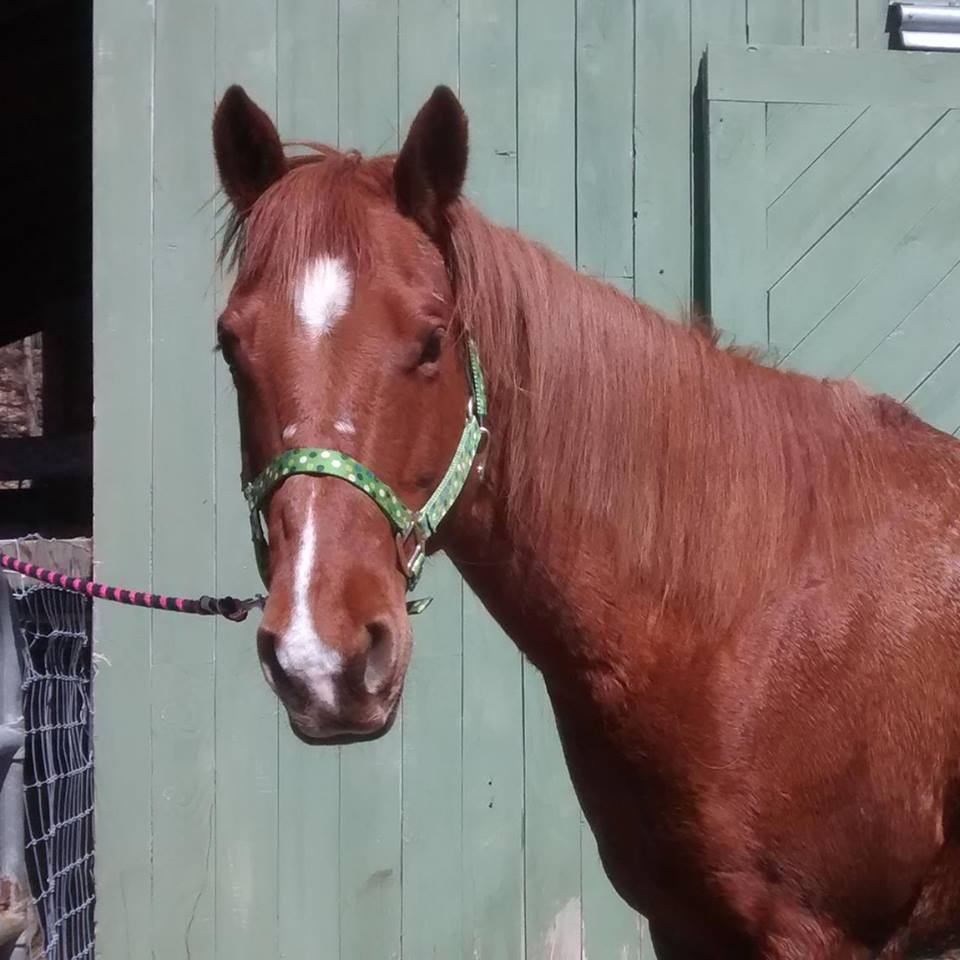 $ 225 USD
Session B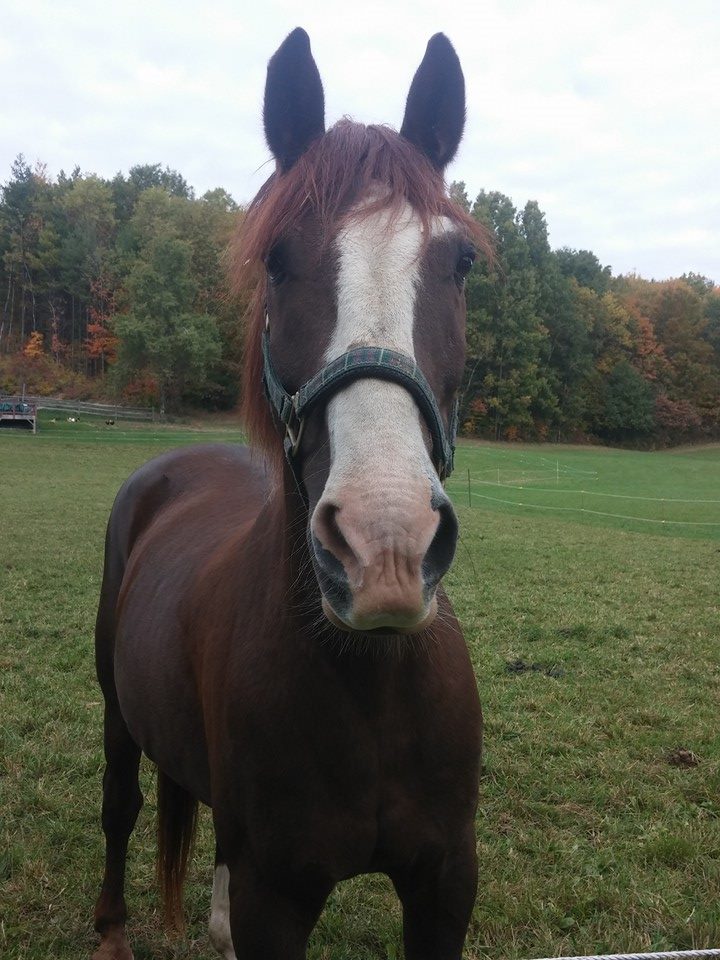 $ 225 USD
Session C
$ 225 USD
Session D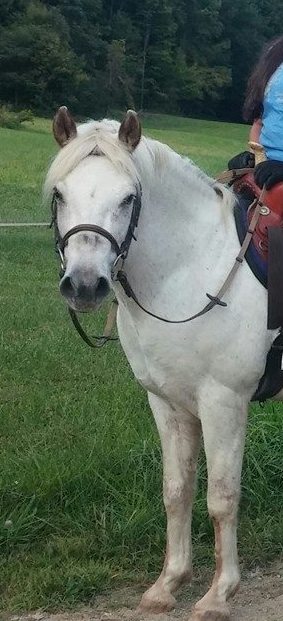 $ 225 USD